Hey Guys! I'll be at the Artist Alley at Otakon 2011 this weekend, so if you're going, hopefully I'll see you there!
I will be sharing a table with my good friend

again~
I'm a dumbbutt who forgot to pre-register for the con, so I'll probably be there a bit late on Friday, OTL.
But we'll be at table
BB07
in the Artist Alley~
Handy Map: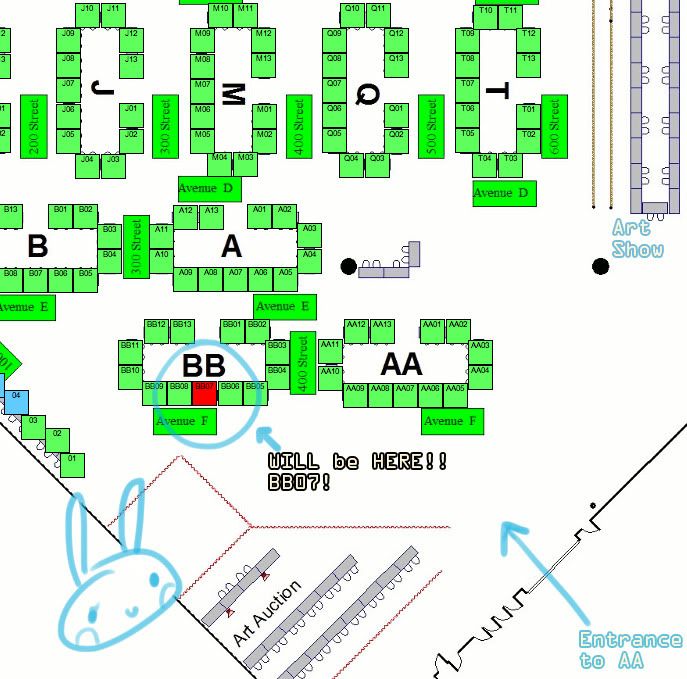 ~*~
Secondly, just going to pimp my tumblr again~

[link]

. I sometimes post sketches, wip, doodles, etc to it. And it's updated more regularly than DA nowadays. ;A;
Lastly, if anyone is in the NY metro area, I just got back from experiencing a play (?) called
Sleep No More
. There's no other word to describe it, other than an experience. Rather than having actors confined to the stage and having the audience merely watch them act, you, as the observer, get to follow the actors around the set, which takes up an entire building. I definitely appreciated it for it's originality, and the staggering amount of detail paid to every part of the set.
It's worth checking out if you're into performance art.